Because I consume so much literature and so many photos and videos and podcasts about food, I thought it would be fun to share some of my favorites this week. Happy exploring! Be sure to let me know if I share something you end up loving.
Food Writing
Cooking with Zora Neale Hurston
This author really spoke to me as a teenager. I've read it twice – once at the tender impressionable age of 17 and again in my late-twenties. Both times, I became deeply wrapped up in the vision Hurston painted of the deep south and her strong heroine. This is a fun piece of food writing wherein the author recreates a few of the food items mentioned in Their Eyes Were Watching God, which will always hold a place on my favorites of literature list.
Victorian Culinary Trading Cards
My parents are big into strolling the antique malls and flea markets of the world. I grew up wondering around aisles full of reclaimed hardware and broken antiques. Rather than being the set-up for a nightmare, these things gave me ideas and a piece of history not often studied. These culinary trading cards are the perfect example of odd history. I would love to get me a few of these!
Interactives
Something Something Soup Something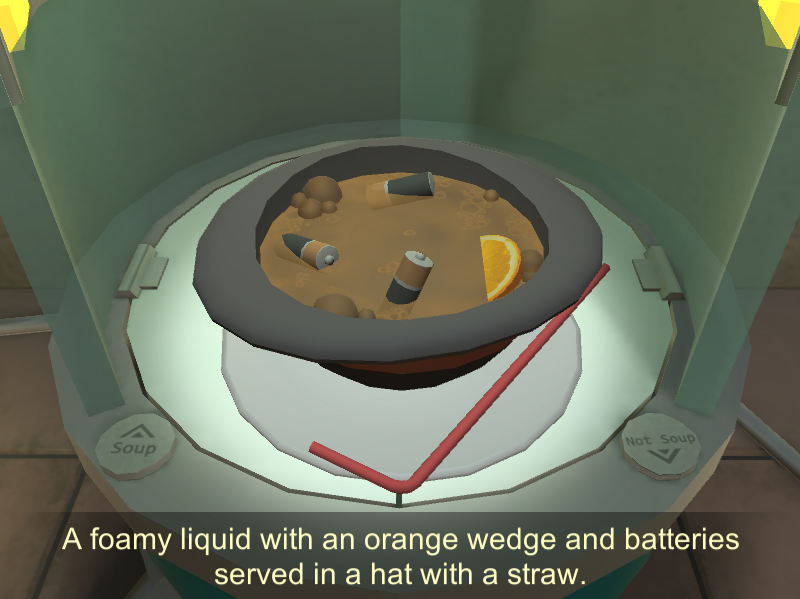 A casual user might deem this game pointless, but upon further exploration, she'll come to realize that there is an ulterior motive behind this strange futuristic cooking game. In the game, you are tasked with interpreting "soups" that are made for humans by robots who don't quite understand what it is that humans eat. So it's up to you to decide if a bowl of batteries and celery or a hat-ful of rocks and icecubes are in fact soups.
So what is the point, really? Good question. This is a so-called "thought experiment" based on the philosophical works of Ludwing Wittengenstein, who specialized in communication, or lack thereof.
Top Recipes to Try this Week
15-Minute Parmesan-Thyme Mushrooms

Mushrooms were one of those things I never appreciated until I was an adult. I used to blame this on the fact that I choked on a white button mushroom as a child and thereafter refused to have any. It wasn't until I was in my last year of high school that I dared try a mushroom again. My parents were having some friends over, one of which was a vegetarian, and so mom hit the books and found a stuffed mushroom recipe that would forever change my outlook on fungi from that moment forward. Now, I adore mushrooms and am delighted when a recipe calls for their use. This recipe, in particular, is quick and simple, recalling the flavors that were in my first taste of stuffed mushrooms all those years ago. Incidentally, it's also a good side choice for the upcoming holiday season.
Because potatoes are the best root vegetable in the universe, I'm always on the look-out for new ways to cook them. And while I've had my share of left-over potato cakes, these take a new twist: by adding ham and cheese!
I am in an eternal love affair with breakfast. And this is something I have not tried yet, although I've done the eggs in a bread-round thing. My mom called them One-Eyed-Frenchmen and somehow, even though I've always loved eggs, that crazy name made them all the more delicious. These take that delicious breakfast dish one step further and I am eager to give this a try.