One of my favorite things to do when I have a spare minute is to stroll around the internet looking for new and unusual things for my various interests. I thought it might be fun to share some of the neat things I found this week.
I found this pic on Pinterest and followed it to a personal blog which had a link to the creator's site. I love these vases soo much! They are quirky and unique and I can't stop looking at them. The folds and creases are mesmerizing and I think would make excellent center pieces for any casual table.
These bowls are so cute that I think I would be tempted to give them names if I owned them. You can find these adorable little tripods here. If these bowls were in my kitchen, I would find almost any reason to use them: taco Tuesday toppings, oatmeal bar seeds and berries, sugared plums, cardamom…you name it, I would find a way to use them everyday.
Snooping around further on the same site, I encountered Bee's Wrap and wanted to share because I can attest to how wonderful these beeswax-coated papers are for the kitchen. I own a set that was given to me by my mom a couple Christmases ago and they are fantastic. I've used them to seal bowls for the fridge, cover half-eaten fruits, and wrap sandwiches. They clean up pretty easily and have a long lifespan.
To me, nothing is more authentic than allowing yourself to take a pinch of salt or pepper at the table. This dual-cellar is earthy and beautiful and would be at home on a rough-hewn farm bench as well as an immaculate white table cloth.
I think I need one of these on my bedside table. Obviously. I mean, who doesn't like tiny donuts? You can eat seven of these and still tell yourself that you've only really consumed about one and a half regular-sized donuts. This product is a dream come true.
Ever wonder what a chair tasted like? Me neither but this delightful waffle iron allows you to pretend you're eating actual furniture. Well, mini doll-sized furniture. I'm not sure what would induce someone to seriously consider buying this unless they wanted to entertain their five-year-old. Hey! I've got a five-year-old…opening wallet now.
Who doesn't need a dinosaur corn cob holder? Before you throw yourself off your roof with regret that you don't already own these, let me share this Instructables guide on how to make your own! But, get this, you don't need to stop with dinosaurs. You make make horses, cows, rhinos, even endangered Siberian tigers if you so wish it.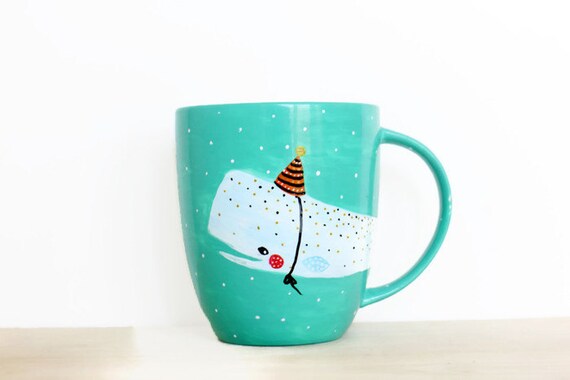 Why celebrate your birthday only once a year? Buy yourself this mug and celebrate every morning! I really enjoy this whimsical mug and think it would be the perfect compliment to brighten any morning. Nothing tastes better than freshly brewed coffee in a smile-inducing mug.